Today is Monday, November 26th, 2018, and these are your news and notes.
There were four contests yesterday in the NHL and one contest in the NWHL…
The Calgary Flames would register three shorthanded goals against the Arizona Coyotes in their 6-1 win last night.
The three shorthanded goals are tied for the most in franchise history.
Brayden Point would end the game with two goals.  He has 10 for the month of November and is tied for third place with 17 goals on the season.
Nashville's Austin Watson would register a hat trick in the contest over the Anaheim Ducks, with Nick Bonino and Craig Smith registering the other two goals from the Nashville Predators.
Los Angeles' Matt Luff would be the fifth different rookie to have a four-goal streak or more in franchise history in the Los Angeles Kings 5-2 win last night.
Kings captain Anze Kopitar would factor on three of the teams' goals for the 53rd time in his career and the first on the season.
Kings Dustin Brown would also register a hat trick in the game as well.
There are five games on the NHL schedule today: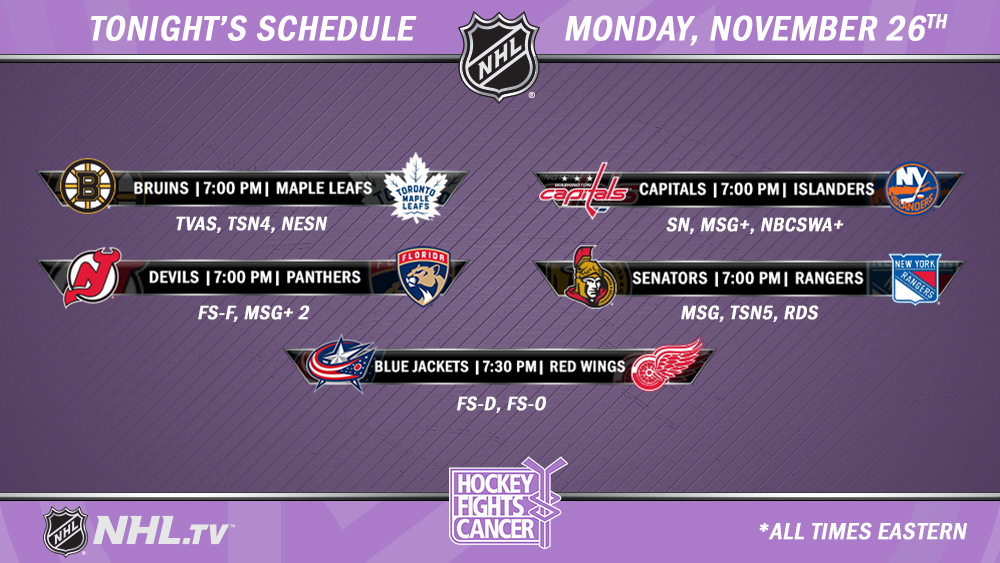 In the lone National Women's Hockey League contest from the weekend, the Metropolitan Riveters faced off against the Connecticut Whale.
Audra Richards of the Metropolitan Riveters would net a hat trick as the Riveters would go on to defeat the Whale 4-3 in a shootout.
Riveters' Amanda Kessel would score in the shootout to help out with the victory.
TXHT's Christopher Vasilas has your recap of the match-up between the Riveters and the Whale at the following page.
NWHL Game Recap – 11/25/2018 – Connecticut Whale v. Metropolitan Riveters
In NHL News today:
In a very shocking and surprising announcement, the Philadelphia Flyers announced that Executive Vice President and General Manager Ron Hextall has been fired.
Flyers President Paul Holmgren and Comcast Spectacor Chairman and CEO Dave Scott will have a press conference at 11:00am tomorrow (November 27th).
TXHT has your thoughts and coverage on the news of Hextall's firing at the following page.
Flyers Fire Ron Hextall as GM in a Very Shocking Move
The Winnipeg Jets announced that they will wear their Heritage jerseys for two games this season.  The jerseys will be available for purchase on Friday and will be worn on December 31st at the Edmonton Oilers and then again on the Winnipeg Jets Alumni Night on February 26th, 2019 when the Minnesota Wild visit Winnipeg.
The NHL announced their Three Stars of the Week ending on November 25.
In NWHL news, Audra Richards was named the VEDA NWHL Player of the Week.  Richards registered the first NWHL hat-trick of the season in the Metropolitan Riveters 4-3 shootout win yesterday.
You can watch TXHT Live this Wednesday at 8p EST on Facebook Live.