Today is Saturday, May 4th, 2019, and these are your news and notes.
There were two contests yesterday in Stanley Cup playoff action.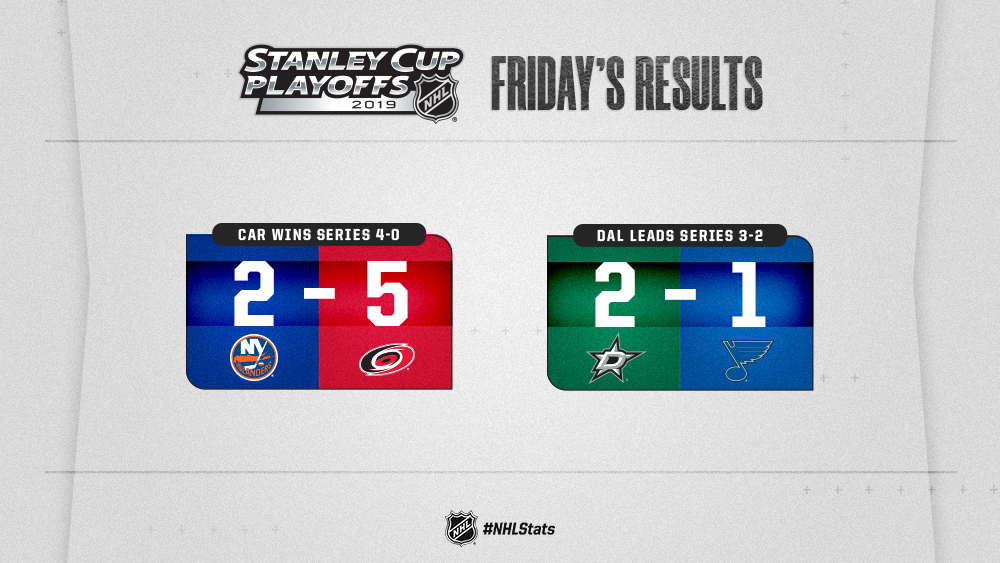 CAROLINA 5, NY Islanders 2 (Carolina wins series 4-0)
The Carolina Hurricanes defeated the New York Islanders last night by the score of 5-2 and in doing so, the Hurricanes have advanced to the Eastern Conference Finals and now await the winner of the Columbus Blue Jackets v. Boston Bruins series.
TXHT has your recap of that contest at the following page, which you can find here or at page below.
Dallas 2, ST. LOUIS 1 (Dallas leads the series 3-2)
The Dallas Stars are one win away from advancing to the Western Conference Finals after their 2-1 win over the St. Louis Blues last night.
TXHT has your coverage of the contest between the Dallas Stars and St. Louis Blues here or at the link posted below.
Game 6 of this series takes place tomorrow (May 5th) afternoon at 3 p.m., ET.
Today in Stanley Cup playoff action, there are two games taking place.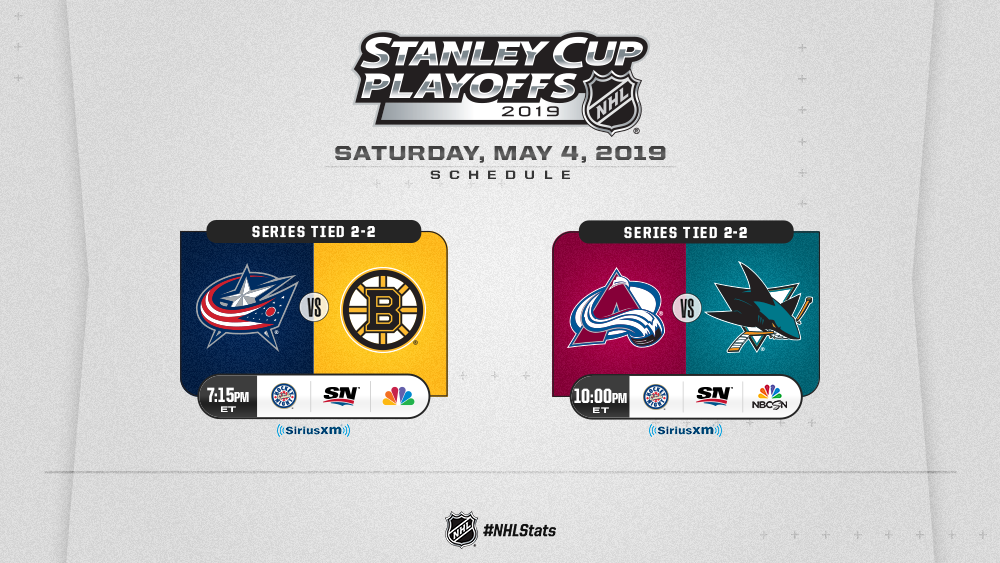 The Columbus Blue Jackets visit the Boston Bruins, with the series being tied at 2 games a piece.  The action starts at 7:15 p.m., ET.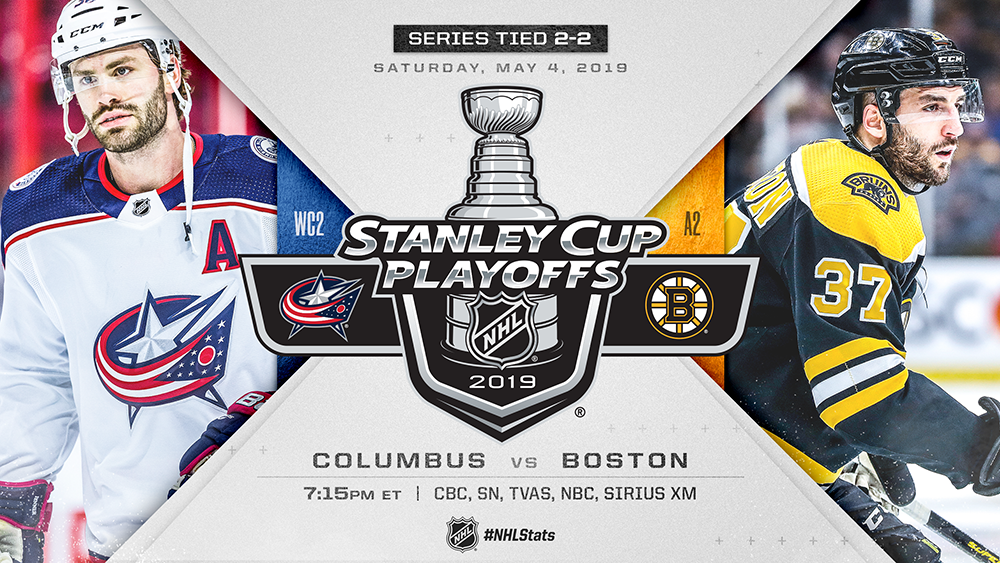 In the other contest tonight, the Colorado Avalanche visit the San Jose Sharks with this series also being tied at 2 games a piece.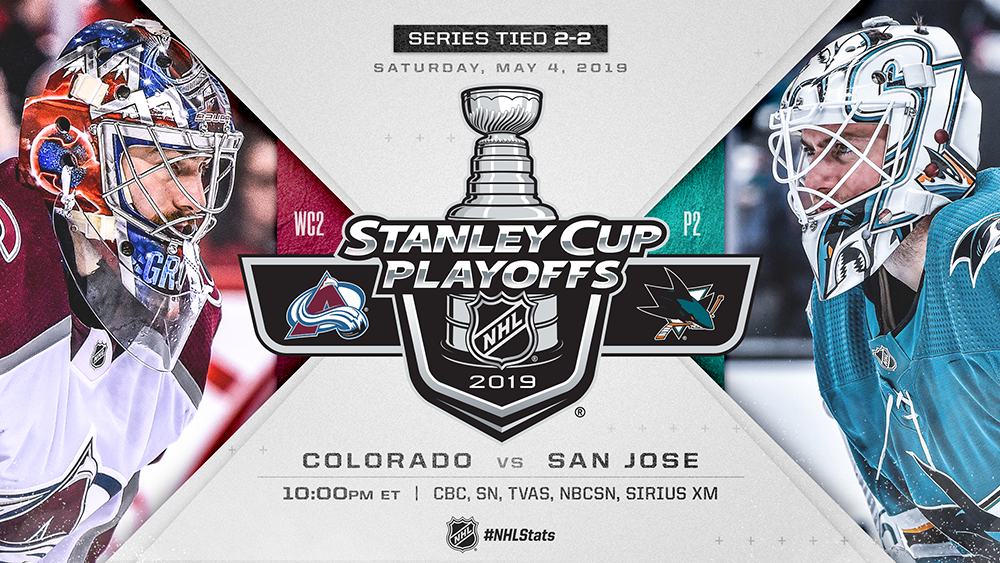 Make sure to follow TXHT's extensive Playoffs coverage on our 2019 NHL Playoffs page.