Today is Tuesday, April 16th, 2019, and these are your news and notes
There were four games in Stanley Cup playoff action yesterday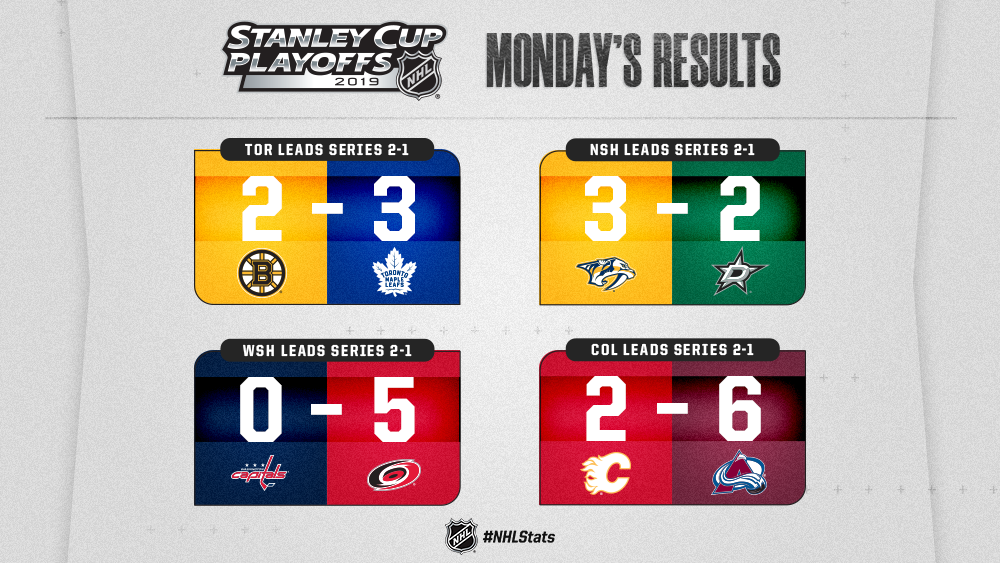 TXHT, as they will for all 2019 Stanley Cup playoff games, has all of your recaps from last night's contests.  Each of the contests and there you can check out all of TXHT's recaps.
CAROLINA 5, Washington 0 (Washington leads the series 2-1)
Game Recap – 1st Rd. Game 3 – Washington Capitals v. Carolina Hurricanes
TORONTO 3, Boston 2 (Toronto leads the series 2-1)
Boston Bruins vs Toronto Maple Leafs – Round 1 – Game #3 Recap
Nashville 3, DALLAS 2 (Nashville leads the series 2-1)
Gameday Recap: Nashville Predators vs. Dallas Stars (First Round: Game 3)
COLORADO 6, Calgary 2 (Colorado leads the series 2-1)
Today there are four games in action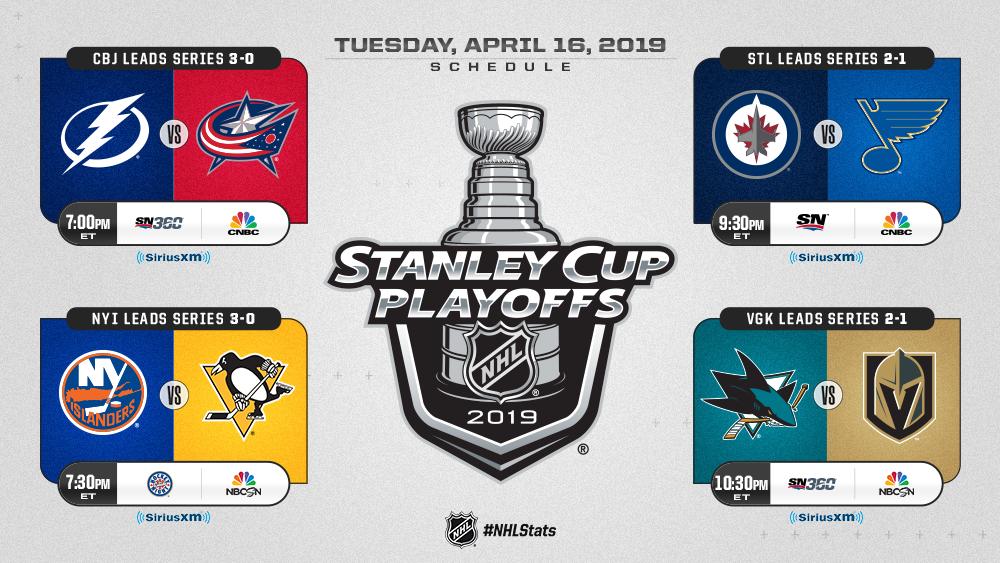 *Image is the property of the NHL, NHL Public Relations, and their respective owners
In NHL news…
It was announced yesterday that Toronto Maple Leafs C Nazem Kadri has been suspended for the remainder of the first round of the 2019 Stanley Cup playoffs.
TXHT has your break down of the news and our reaction here.
In addition, the NHL's Department of Player Safety announced that San Jose Sharks F Joe Thornton has been suspended for one game for his Illegal Check to the Head of Vegas Golden Knights F Tomas Nosek in Sunday's contest.
For more news, notes, information, and stats, you can check out the NHL's Morning Skate report at the following page.
Don't forget to check out all of TXHT's extensive 2019 Stanley Cup playoff previews and recaps here.