Today is Monday, March 18th, 2019, and these are your news and notes.
There were seven NHL contests in action yesterday.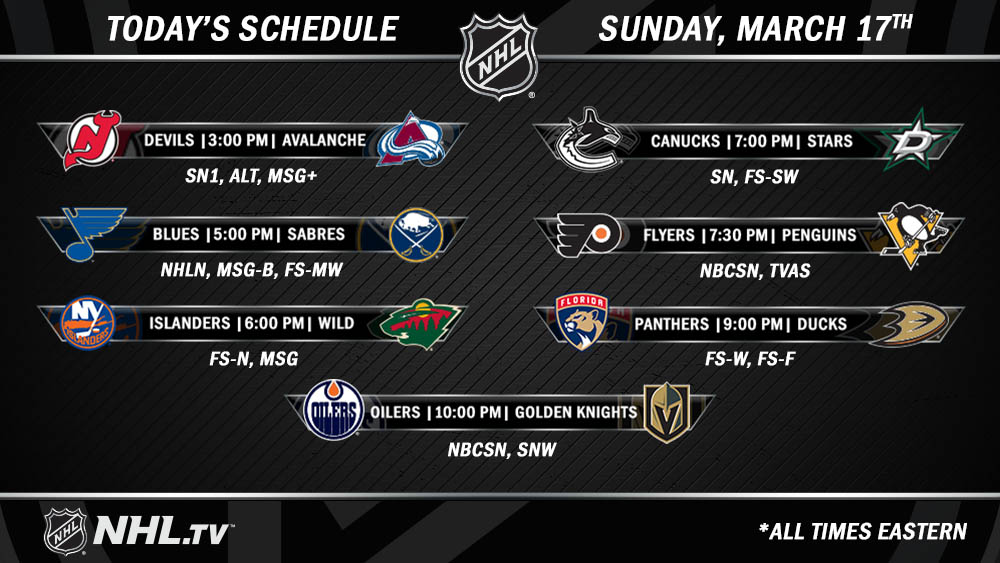 *Image is the property of the NHL, NHL Public Relations, and their respective owners
Yesterday's results (Home team is in CAPS):
The Colorado Avalanche would defeat the New Jersey Devils with the 3-0 shutout win and Colorado's Nathan MacKinnon would reach the 91 point mark on the season for the second consecutive season.
The Buffalo Sabres would take down the St. Louis Blues in the shootout frame with the 4-3 win.  Sam Reinhart would score the game winner for the Sabres.
NY Islanders 3, MINNESOTA 2 (OT)
The New York Islanders would move back into first place atop the Metropolitan Division with their 3-2 win over the Minnesota Wild yesterday afternoon. 
The Vancouver Canucks would go on to defeat the Dallas Stars yesterday with the 3-2 shootout win.
Philadelphia 2, PITTSBURGH 1 (OT)
After a scoreless 40 minutes, the Philadelphia Flyers and Pittsburgh Penguins would tie the game at 1-1 at the end of the regulation with the Philadelphia Flyers getting the win in the overtime frame.

*Infographic is the property of the Pittsburgh Penguins, NHL, NHL Public Relations, and their respective owners
The Anaheim Ducks would get a much needed win after downing the Florida Panthers by the score of 3-2 yesterday afternoon.
The Vegas Golden Knights would take down the Edmonton Oilers last night with a 6-3 win yesterday.
Today there are four contests in NHL action…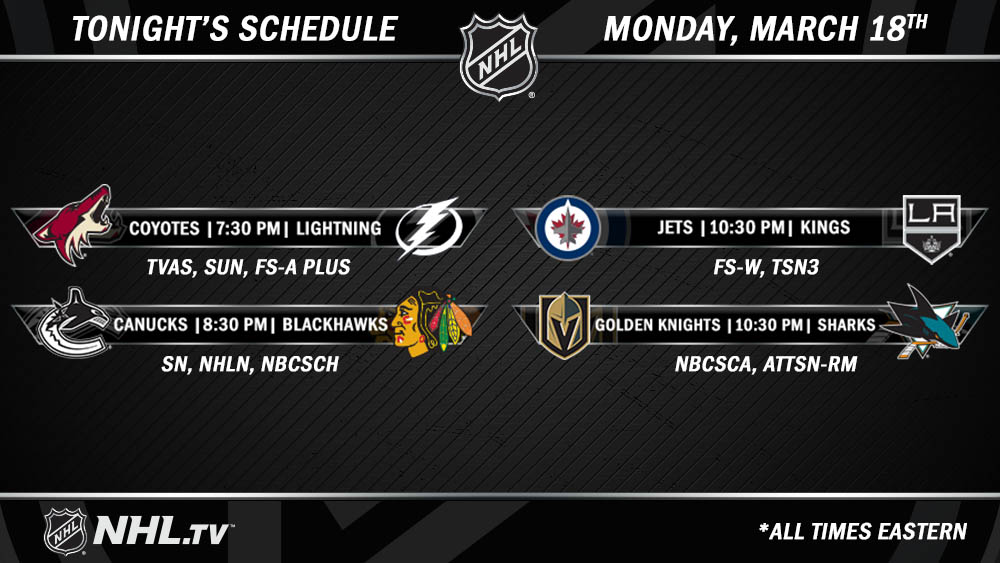 Yesterday concluded the 2018-19 NWHL season with the Minnesota Whitecaps defeating the Buffalo Beauts by the score of 2-1 in the overtime frame.  The Minnesota Whitecaps would win the Isobel Cup in their inaugural season in the NWHL in front of a sold-out crowd yesterday afternoon at TRIA Rink in St. Paul, Minnesota.
THXT has your full coverage of yesterday's Isobel Cup Final at the following page.
We here at TXHT congratulate the Minnesota Whitecaps on winning their first NWHL Championship, as well as all other teams across the league for a great and exciting season.
NWHL, as well as other women's hockey news, will continue on TXHT.