Today is Wednesday, February 20th, 2019, and these are your news and notes.
There were nine contests yesterday in NHL action.
The Florida Panthers would take on the Buffalo Sabres and would come away with the 4-2 win.  Florida's Jonathan Huberdeau would score twice for the Panthers in this contest.
The Pittsburgh Penguins would take on the New Jersey Devils and there would be four different scorers for the Penguins in this contest.
For the Devils, Patrick Warburton brought back his Puck Daddy character in a pre-game ceremony for New Jersey  with the ceremonial puck drop.
The Tampa Bay Lightning would take on the Philadelphia Flyers and would come away with the decisive 5-2 win at Wells Fargo Center last night.
The New York Rangers would defeat the Carolina Hurricanes thanks to scoring two goals after being down 1-0 in Raleigh last night.
There would be three different scorers for the Montreal Canadiens as they would take down the Columbus Blue Jackets with a 3-2 win in Montreal last night.
The St. Louis Blues would mount a comeback and defeat the Toronto Maple Leafs with the 3-2 in the overtime frame.
TXHT's Steve Gardiner has your full recap of the contest between the St. Louis Blues and the Toronto Maple Leafs at the following page.
The Anaheim Ducks would have another big win, getting a shutout against the Minnesota Wild.  The Ducks would take down the Wild 4-0.  Ryan Miller would get another shutout win and would add to his career win total after setting the NHL record for all-time wins by a U.S.-born goaltender on Sunday night.
The Nashville Predators would take down the Dallas Stars with a 5-3 win, thanks to two goals from Nashville's Roman Josi in the third period.  Filip Forsberg would also add a goal of his own in the third period, his 21st on the season.
Arizona's Vinnie Hinostroza would seal the win for the Coyotes with the lone goal in the shootout frame.
There are four contests on the NHL schedule tonight…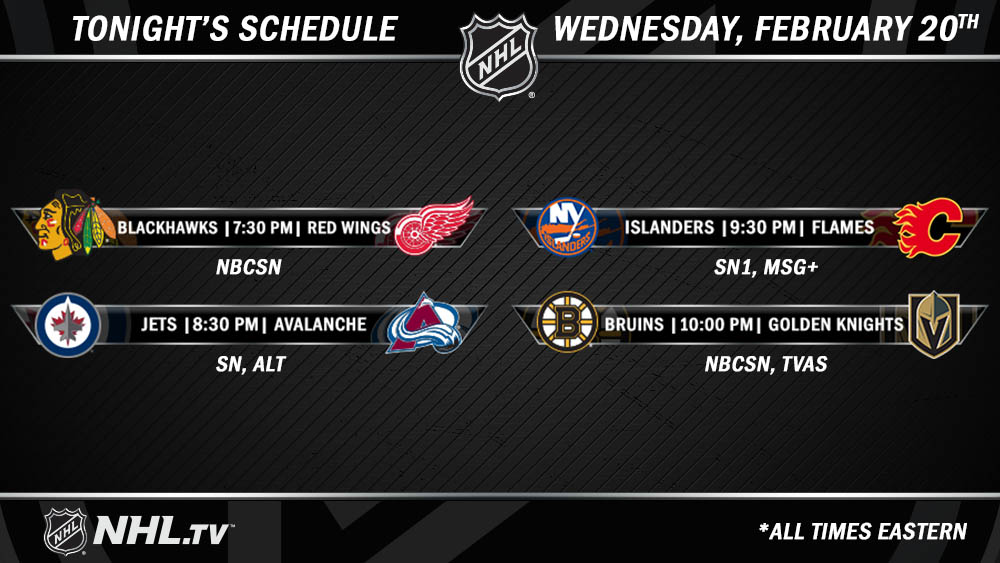 For more news, notes, information, and stats…
In NHL news…
Philadelphia's Radko Gudas has a hearing today for High-sticking/slashing Tampa Bay's Nikita Kucherov in last night's contest.
The Toronto Maple Leafs yesterday would release the throwbacks that they will wear on March 15th and March 16th.  The throwbacks worn will be the white Toronto St. Pats jersey worn in the 1920s.  These jerseys are similar to the ones that were worn for a game back in March 2017.
The jerseys are available for pre-order through the Toronto Maple Leafs team store at this link.
Remaining NWHL Schedule of Games:
Saturday, February 23rd: Metropolitan Riveters at Buffalo Beauts
Sunday, February 24th: Boston Pride at Connecticut Whale (NWHL Twitter Game of the Week)
Saturday, March 2nd: Buffalo Beauts at Connecticut Whale
Saturday, March 2nd: Minnesota Whitecaps at Boston Pride
Sunday, March 3rd: Minnesota Whitecaps at Connecticut Whale
Sunday, March 3rd: Buffalo Beauts at Metropolitan Riveters
NWHL Isobel Cup Playoff Schedule will be announced at a later date