Today is Sunday, February 17th, 2019, and these are your news and notes.
There were 12 contests in NHL action yesterday.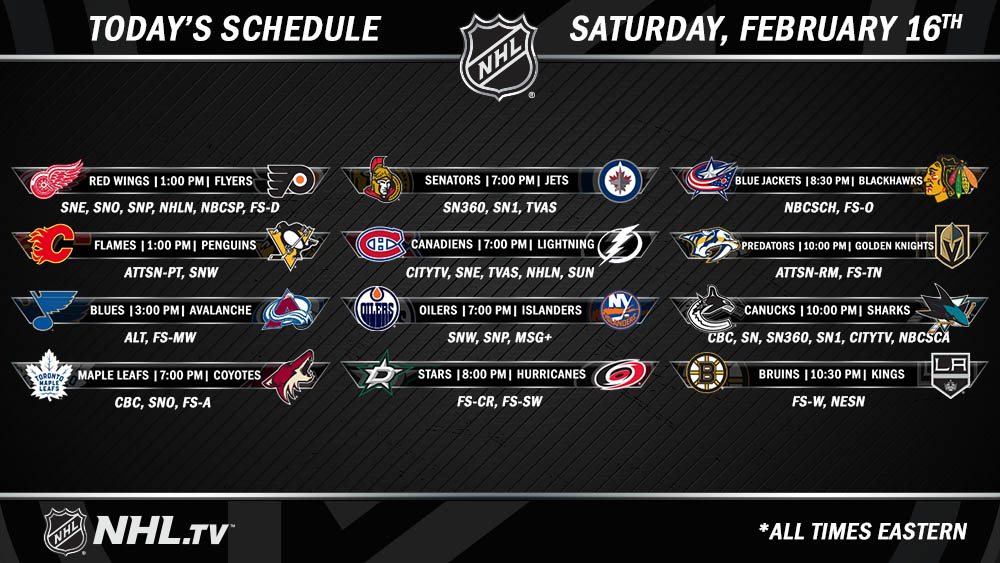 PHILADELPHIA 6, Detroit 5 (OT)
Pittsburgh's Evgeni Malkin would score twice in the contest against the Calgary but it would not be enough as the Pittsburgh Penguins would fall to the Calgary Flames by the score of 5-4.
A hard fought 40 minutes between both teams would be the story in this contest until the St. Louis Blues would score three straight goals in the third period, with two of the first goals coming within nearly 30 seconds of each other.
The Montreal Canadiens would get shutout by the Tampa Bay Lightning by the score of 3-0 in Tampa, Florida yesterday.
Despite two goals from Tyler Myles and another by Brandon Tanev, the Winnipeg Jets would fall in overtime to the Ottawa Senators by the score of 4-3.
The Toronto Maple Leafs would travel to Glendale, Arizona to take on the Arizona Coyotes and would fall to Arizona by the score of 2-0.
Both of the goals for the Coyotes would come in the second period of the contest.
The Carolina Hurricanes would earn their third consecutive win with the 3-0 win last night over the Dallas Stars.
Despite being outshot in the contest, the Columbus Blue Jackets would leave Chicago with a 5-2 win over the Chicago Blackhawks last night.
The Vegas Golden Knights would snap their losing streak by defeating the Nashville Predators by the score of 5-1.
The Vancouver Canucks would fall to the San Jose Sharks by the score of 3-2 in San Jose last night, despite outshooting the Sharks with 34 shots on goal to San Jose's 26.
Tuukka Rask would net another win, extending his personal point streak to 13 games, amassing a record of 11-0-2 in those 13 games.  Rask would turn aside 23 shots as the Boston Bruins would double up the Los Angeles Kings with a 4-2 win in downtown Los Angeles last night.
For more news, notes, information, and stats….
Today's NHL Schedule of Games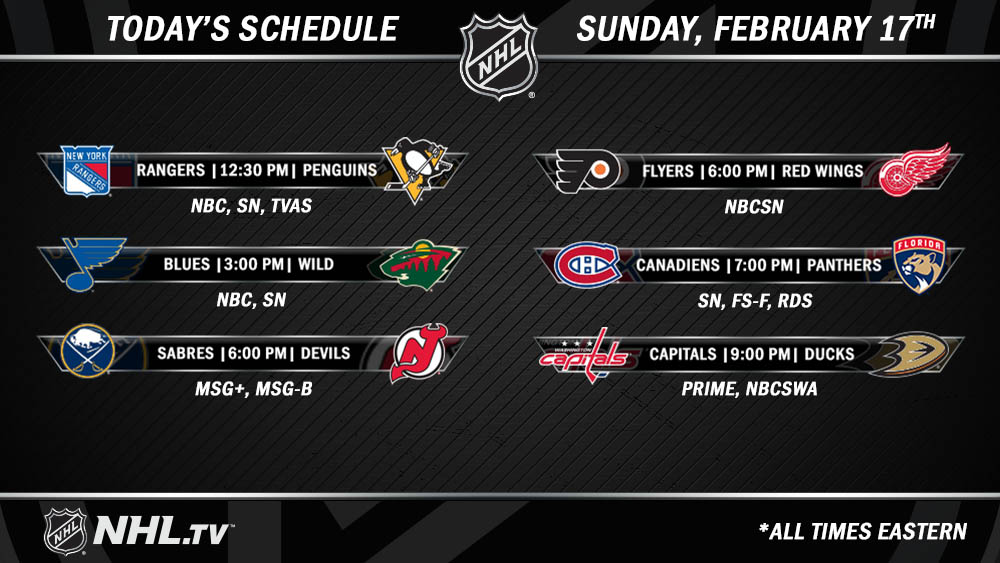 Don't forget ladies and gentleman that there will be one NWHL game tomorrow, which is the make up game from early January between the Boston Pride and the Metropolitan Riveters at 1 p.m., ET.