Today is Saturday, February 16th, 2019, and these are your news and notes.
There were four games in NHL action last night.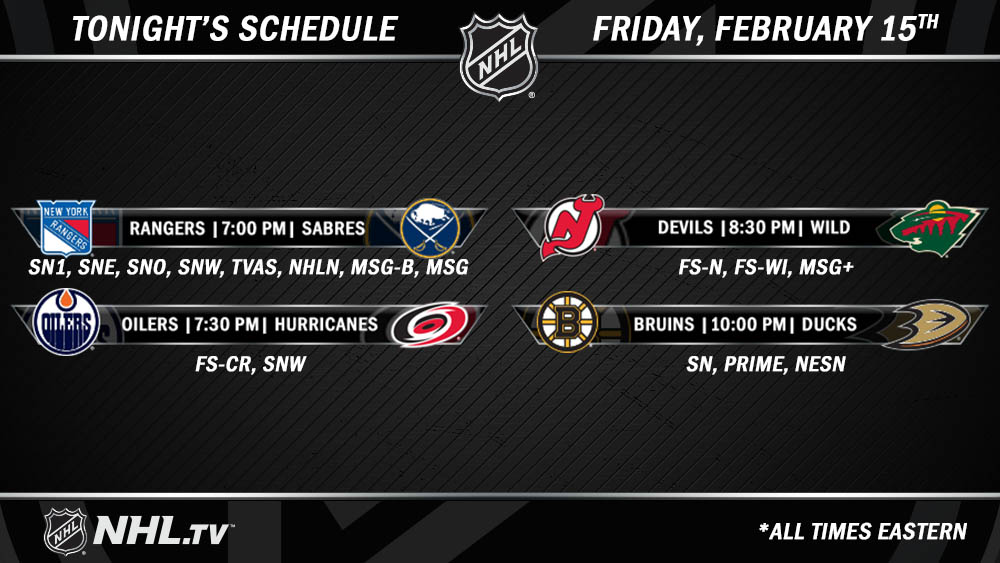 The New York Rangers would take on the Buffalo Sabres in Buffalo last night and the Rangers would come away with a convincing 6-2 win.  Vladislav Namestnikov would score twice in the third period to seal the win for the Rangers.
With the six goal outburst by the Rangers, this would be the 153rd instance in which at least six goals have been registered in a contest this season.
Buffalo's Jeff Skinner would score his 35th goal on the season and making him the fifth player in franchise history to have at least 35 goals in his first season with the club.
When Buffalo's Rasmus Dahlin assisted on Skinner's goal, he would net his 26th assist on the season.
The Edmonton Oilers would fall to the Carolina Hurricanes despite outshooting the Hurricanes 41-27.  Carolina would down the Oilers by the score of 3-1.
New Jersey 5, MINNESOTA 4 (OT)
The New Jersey Devils would defeat the Minnesota Wild 5-4 in overtime, thanks to the game winner by the Devils Nico Hischier in the extra frame.
New Jersey would mark the 125th multi-goal comeback on the season, the most in NHL history dating up to February 15th.
Anaheim's season woes would continue with the 3-0 loss to the Boston Bruins in Anaheim last night.  Anaheim is 2-8-0 in their last 10 contests.
Boston Bruins infographic from last night's contests against the Anaheim Ducks.
Boston goaltender Jaroslav Halak would have a 30 saves performance in this contest.
Today's schedule of games…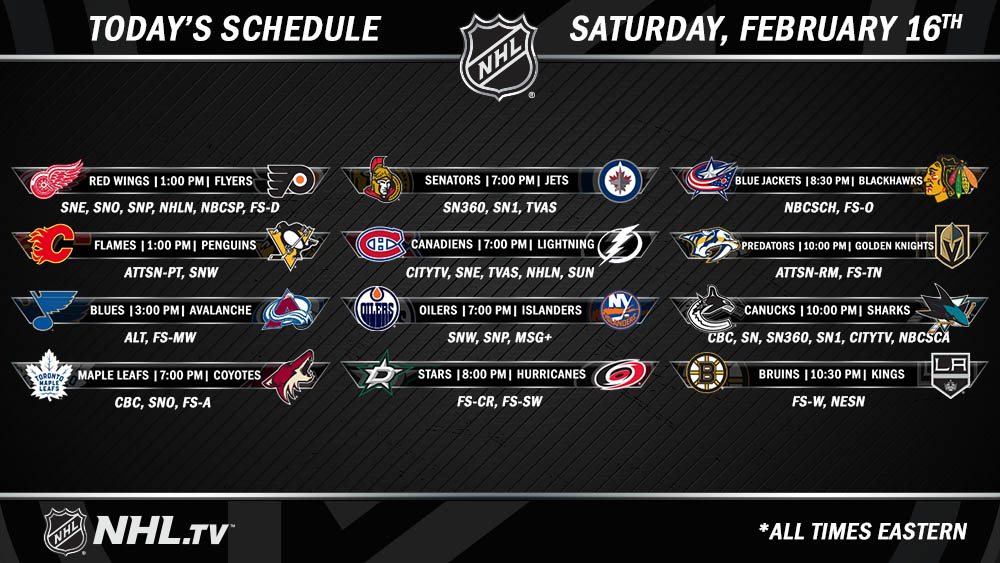 In case you missed it…
-TXHT released an article of the stigma of counterfeit jerseys which you can read here.
-TXHT's Chris Vasilas produced several articles about the NWHL All-Star game last weekend which you can read at the following pages.