Today is Saturday, February 9th, 2019 and these are your news and notes.
There was only one contest in the NHL yesterday.
In a pre-game ceremony, the New York Rangers would honour the 25th anniversary of the Rangers winning their Stanley Cup.
In this contest, the Carolina Hurricanes would spoil the party by defeating the Rangers 3-0.  All three goals for the Hurricanes would come in the third period after a scoreless 40 minutes.
This win for Carolina would be their third consecutive win and remain one point behind the Pittsburgh Penguins for the second Wild Card spot.
Today's NHL slate of games.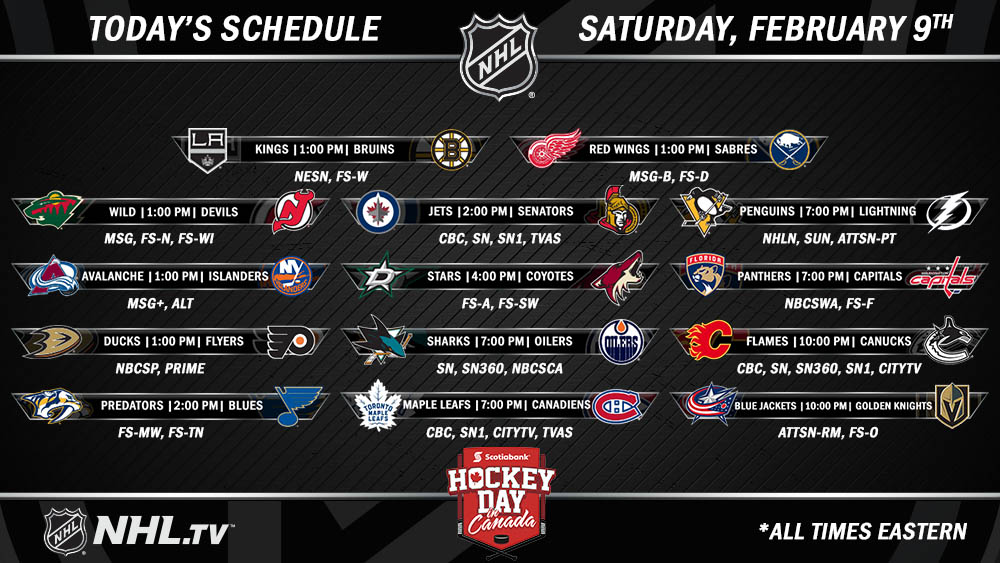 All seven teams based in Canada are in action today for Hockey Day in Canada presented by Scotiabank.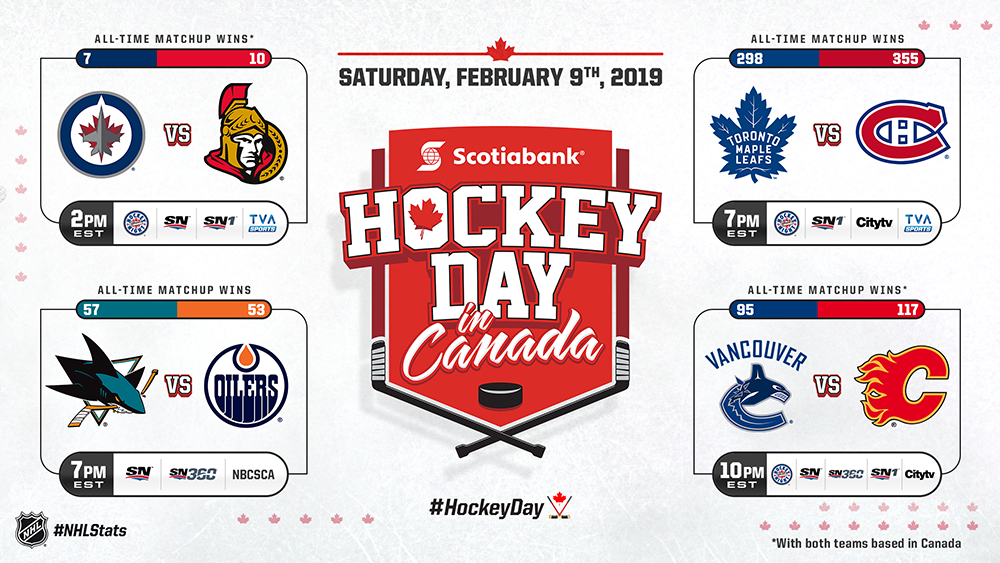 TXHT has a brand new episode out today which you can watch and listen to at the following page.