Today is Saturday, January 19th, 2019, and these are your news and notes.
There were 7 games on the NHL schedule yesterday.
After Toronto's Ron Hainsey scored the first goal of the game, the Florida Panthers would score three unanswered goals to go on to defeat the Toronto Maple Leafs.
The Montreal Canadiens would face off against the Columbus Blue Jackets in a key game for Columbus in the Metro division standings.  However, the Montreal Canadiens would soundly defeat the Blue Jackets by the score of 4-1.
In a key contest for Metropolitan Division standings, the New York Islanders faced off against the Washington Capitals.  The Islanders would go on to defeat the Washington Capitals 2-0, and with that win, the Islanders now hold first place in the Metro division.
During a pre-game presentation the Capitals honoured Brooks Orpik who recently played in his 1,000th NHL contest as well as the Capitals showing a video tribute for former Capitals Head Coach Barry Trotz, who stepped down from the position over the summer.  Trotz is now the Head Coach for the New York Islanders.
TXHT was LIVE at the contest last night and you can check out the full recap of the contest at the following page.
With the 4-1 loss to the Ottawa Senators last night, the five game winning streak on home ice came to an end for the Carolina Hurricanes.
Infographic between the Calgary Flames and the Detroit Red Wings
Today's schedule of contests across the NHL…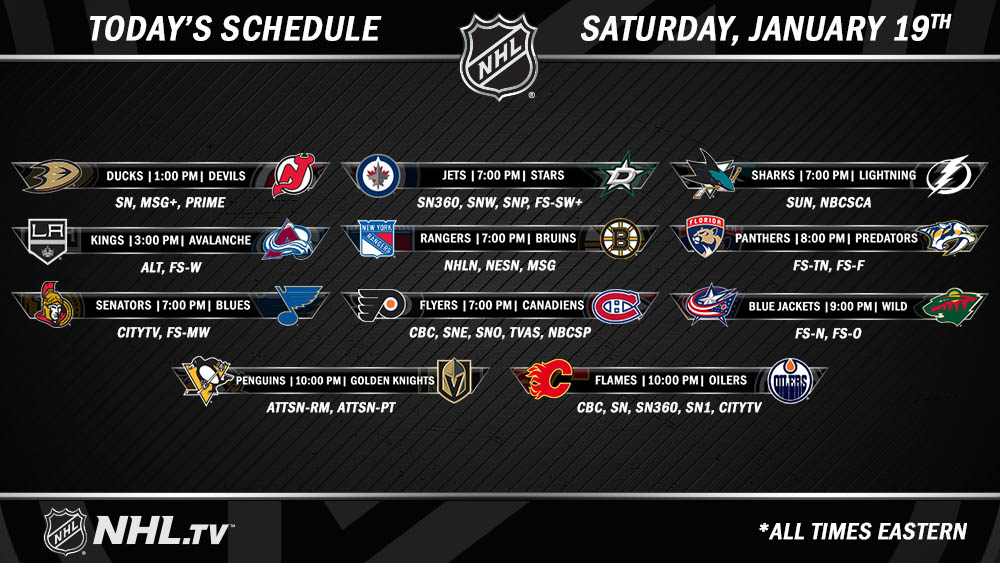 This weekend's NWHL Contests…