These are your news and notes for Tuesday, January 15th, 2019.
There were six contests in action yesterday.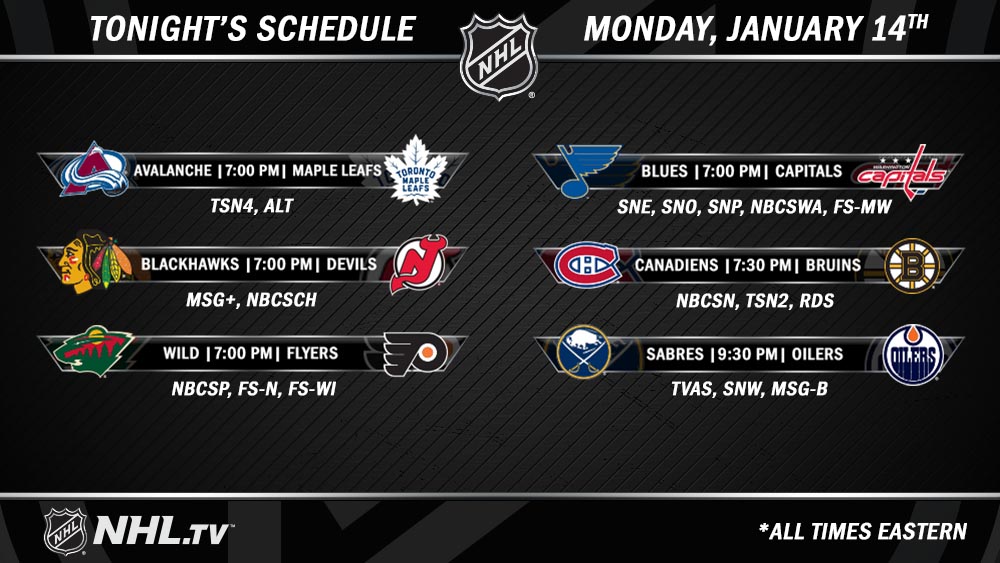 Colorado Avalanche's Carl Soderberg would record a hat trick and in doing so would become the fourth player to have a hat trick in Avalanche/Quebec Nordiques history against the Maple Leafs.
Colorado would go on to win the contest by the score of 6-3.
https://twitter.com/PR_NHL/status/1085003568422273024
The Maple Leafs were down 3-2 at the end of the 2nd period but a comeback would not be in the cards as Toronto would fall to the Avalanche 6-3.
Steve Gardiner, TXHT's Toronto Maple Leafs writer, has your recap of the games events at the following page…
Washington Capitals F Alex Ovechkin would score his 33rd goal of the season and would tie Dave Andreychuk for 14th place all time on the NHL's goal list and score his 237th power-play goal.  With the power-play goal, he now has sole possession of sixth place.
Washington would end up falling flat, allowing the Blues to score four unanswered goals and the Capitals would fall to the Blues by the score of 4-1.
Washington's Brooks Orpik would also go on to play in his 1,000th NHL game in this contest.
St. Louis Blues David Perron would score his 16th goal on the season and in doing so he would become the first player to have at least a point in at least 11 consecutive games since Alexander Steen.
TXHT has your full recap of this contest between the Blues and the Capitals at the following page.
The New Jersey Devils exploded for eight goals and would go on to defeat the Chicago Blackhawks by the score of 8-5.  The Devils are 4-1-0 in their last five home contests.
Chicago's Brent Seabrook would score his 100th career goal in this contest.
The Montreal Canadiens would face off against their rival, the Boston Bruins, and would come away with the 3-2 win in overtime.
Montreal's Jeff Petry would score the game winner, just 15 seconds into the overtime frame.
The Philadelphia Flyers would face off against the Minnesota Wild and they would come away with the 7-4 win.
The Flyers James van Riemsdyk would net a hat trick and Wayne Simmonds and Nolan Patrick would both have two goals each in the contest.
Stats graphic in the contest between the Flyers and Wild
Edmonton's Milan Lucic would have two goals in the contest and help the Edmonton Oilers crush the Buffalo Sabres 7-2.  This would be Lucic's first multi-goal game in nearly two years.
Edmonton goaltender Mikko Koskinen would have 41 saves in the game, good for a .953 save percentage.  Five other skaters would score in an overall good offensive effort for the Oilers.
There are 10 games on the NHL schedule today…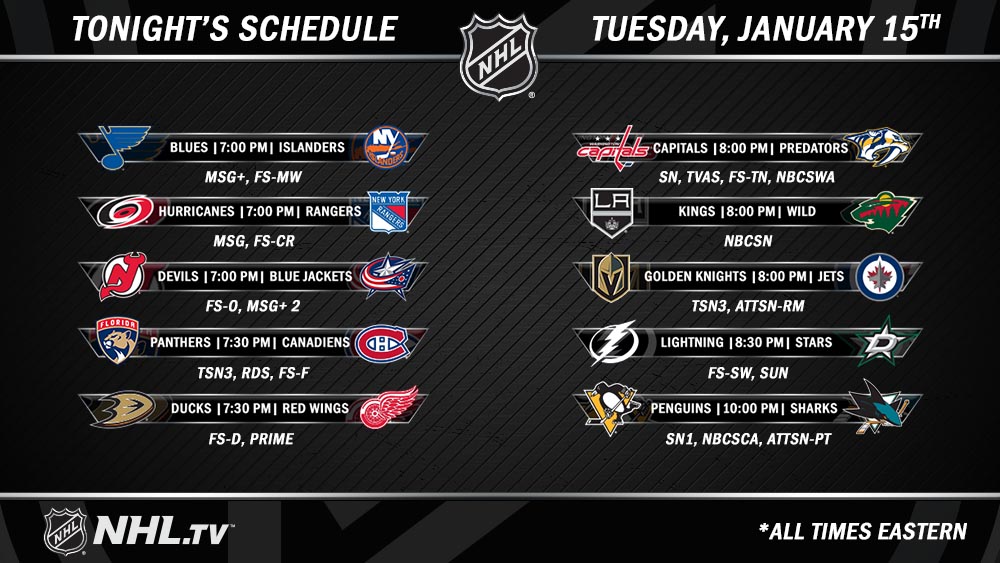 For more news, notes, information, and stats…