Today is Saturday, December 1st, 2018, and these are your news and notes…
There were five contests last night in the NHL.
The Washington Capitals would win their seventh straight contest in the 6-3 win over the New Jersey Devils last night.
Washington Capitals Nicklas Backstrom would have a hat trick in the contest with Alex Ovechkin, Tom Wilson, and Andre Burakovsky all registering goals for the Capitals last night.
Alex Ovechkin is now in sole possession for 15th place on the NHL's all-time list for goals with 625.
This game would be marred in controversy with a Tom Wilson hit on New Jersey's Brett Seney.
TXHT has your recap of the contest between the New Jersey Devils and the Washington Capitals at the following page.
Game Recap – 11/30/2018 – New Jersey Devils v. Washington Capitals
Florida Panthers Aleksander Barkov would net the game-winner in the overtime frame to give the Panthers the 3-2 win.
The Anaheim Ducks would go on to win their 400th road game as a franchise with the 2-1 win in overtime last night at the Carolina Hurricanes.
Ryan Getzlaf would score the game winner in overtime.
The St. Louis Blues would go on to defeat the Colorado Avalanche last night 3-2 in overtime.
St. Louis' Colton Parayko would go coast-to-coast, scoring the game-winner in the overtime frame.
The Calgary Flames Johnny Gaudreau is now one of the 58 players in the NHL this season to have at least 10 goals
For more news, notes, information, and stats…
Today's NHL schedule…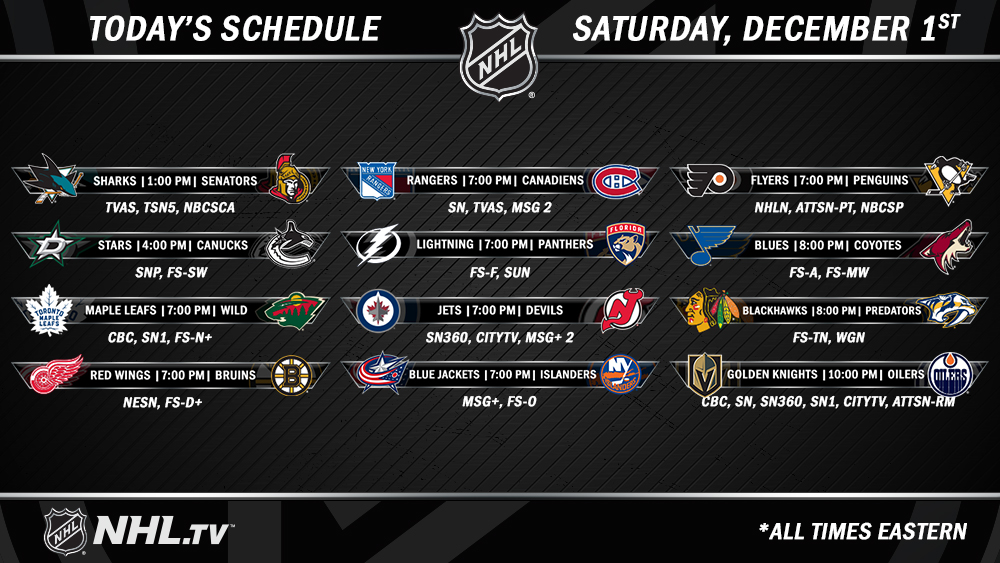 Today's NHL European Game of the Week is a match-up between the San Jose Sharks and the Ottawa Senators.  This will mark the first game back in Ottawa for the Sharks D Erik Karlsson.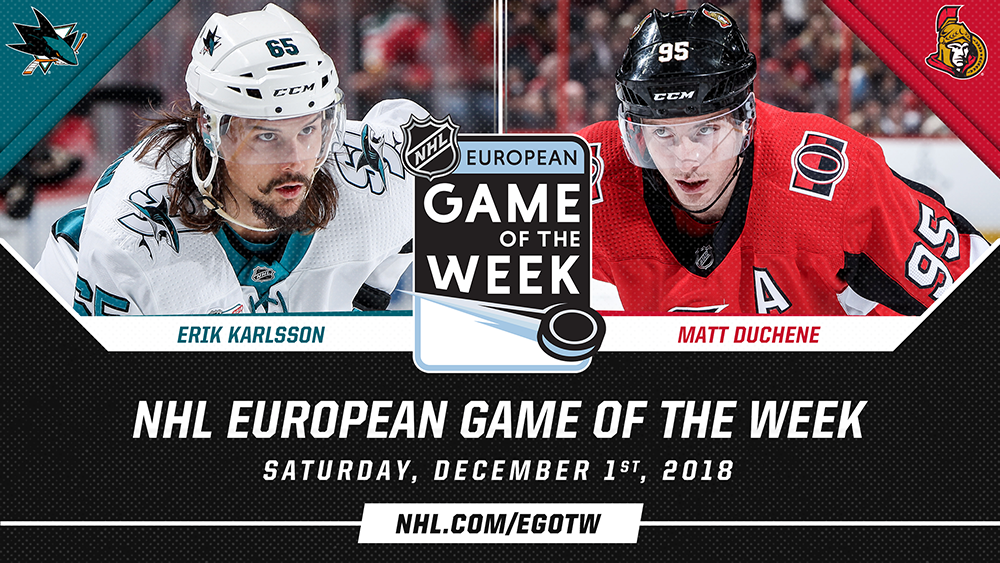 Images courtesy of NHL Public Relations and NHL
Today on the NWHL schedule…
The Minnesota Whitecaps take on the Boston Pride in the NWHL Twitter Game of the Week
In NHL news…
Washington Capitals F Tom Wilson will not be disciplined for the hit last night on New Jersey's
With Nicklas Backstrom's hat trick last night for the Capitals, it marked the 20th hat trick in the month of November.