Today is Friday, November 30th, 2018, and these are your news and notes…
There were eight games yesterday…

BOSTON 2, NY Islanders 1 (SO)
On a night when the Boston Bruins retired Richard Middleton's number, the Boston Bruins would go on to defeat the New York Islanders 2-1 in the shootout.
COLUMBUS 4, Minnesota 2
Columbus Blue Jackets Cam Atkinson extended his point scoring streak to nine games with the 4-2 win over the Minnesota Wild.
Columbus has won eight out of their last 11 contests.
OTTAWA 3, NY Rangers 0
The Ottawa Senators move to 8-0-0 in their last eight home contests against the Rangers in the shutout win dating back to January 24, 2016.
TAMPA BAY 5, Buffalo 4
The Buffalo Sabres 10-game win streak came to an end with the one goal loss to the Tampa Bay Lightning last night.
Tampa Bay's Cedric Paquette would score the game-winner for the Lightning with 5:41 left in regulation.
Arizona 3, NASHVILLE 0
Arizona Coyotes G Adin Hill became the fourth youngest goaltender in franchise history to record his first shutout and the youngest to have a shutout since the Coyotes moved to Arizona in 1996.
EDMONTON 3, Los Angeles 2
Edmonton Oilers G Mikko Koskinen is now tied for second place on the all-time list for most wins in their first 11 career appearances with 7 wins.
WINNIPEG 6, Chicago 5
Winnipeg Jets Patrik Laine became the fourth-youngest player to have 100 regular-season goals in a career.
Vegas 4, VANCOUVER 3
There are five games on the schedule tonight…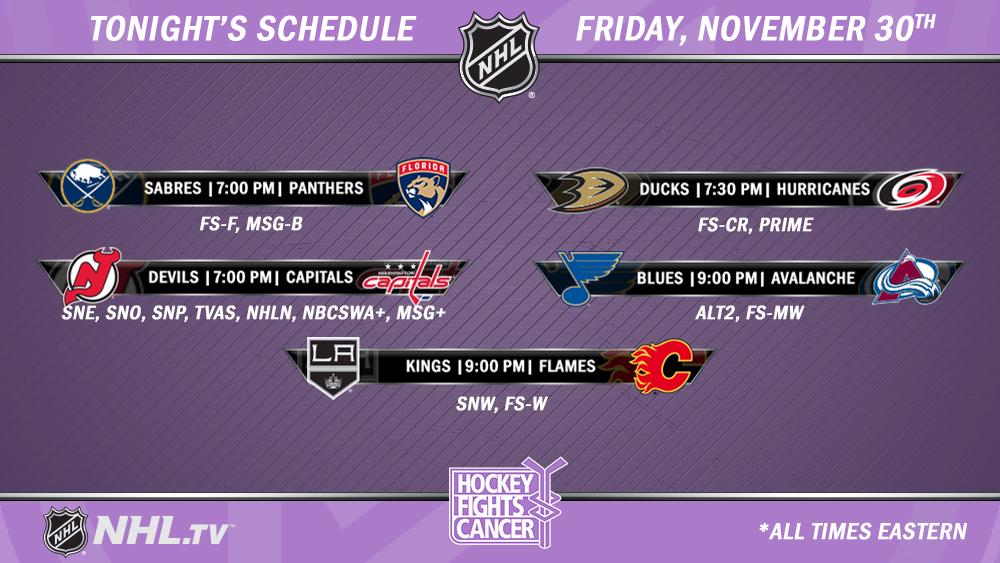 In NHL news…
The Boston Bruins retired Richard Middleton's number before the Bruins contest last night.
In the NWHL…
The match-up between the Minnesota Whitecaps and the Boston Pride is this week's NWHL Twitter Game of the Week.
The NWHL schedule for the weekend…
The Minnesota Whitecaps are teaming up with the Minnesota Wild for Hockey Fights Cancer night tomorrow night.