Today is Saturday, November 24th, 2018, and these are your news and notes.
There was a full 15-game slate yesterday.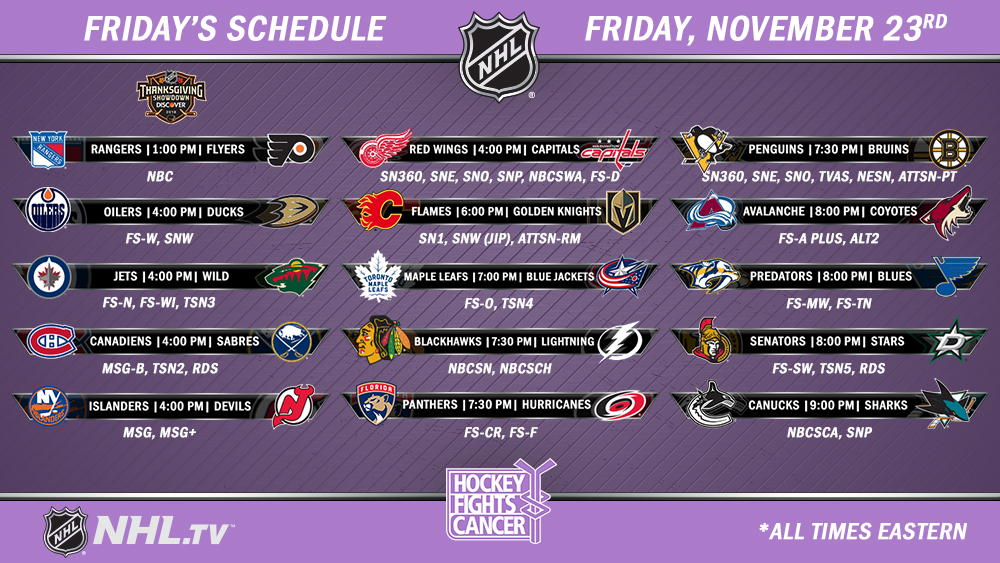 Claude Giroux would register his 481st career assist, moving into second place for the most assists in Flyers history.
For the second straight match-up between the two teams, the Philadelphia Flyers would go on to beat the Rangers by a shutout.
The Buffalo Sabres would defeat the Montreal Canadiens to win their eighth consecutive game, the fourth such occasion of winning eight consecutive games.
Montreal's Andrew Shaw would go on to score his seventh goal of the season in the overtime loss to the Sabres.
NY Islanders 4, NEW JERSEY 3 (OT)
The Islanders Mathew Barzal would register the game-winner in overtime to defeat the New Jersey Devils 4-3.
For the Devils, Keith Kinkaid had 31 saves on 35 opportunities.
In the Washington Capitals contest against the Detroit Red Wings, Washington's Tom Wilson, Michal Kempny, and Alex Ovechkin would score.  For Detroit, Andreas Athanasiou, would register the lone goal.
TXHT has your recap of the contest between the Washington Capitals and the Detroit Red Wings at the following page.
Game Recap – 11/23/2018 – Detroit Red Wings v. Washington Capitals
The Minnesota Wild would score four unanswered goals to get the win, and improve to a record of 14-7-2.
The Anaheim Ducks Rickard Rakell would score his fifth regular-season overtime goal, tying Scott Niedermeyer.  Rakell is one regular-season overtime goal away from tying Corey Perry and Hall of Famer Teemu Selanne for second place with six.
Vegas Golden Knights G Marc-Andre Fleury would go on to register his 52nd NHL career shutout in the Golden Knights 2-0 win.  He is one win away from tying Pekka Rinne for third place on the all-time list for shutouts by an active NHL goaltender.
With the Columbus Blue Jackets win over the Toronto Maple Leafs, they now have sole possession of first place in the Metropolitan Division.
Steve Gardiner, TXHT's Toronto Maple Leafs contributor, has your preview and recap of the Toronto's contest at the following page.
Game Day Preview – Toronto Maple Leafs @ Columbus Blue Jackets – 23/11/2018
Boston Bruins Joakim Nordstrom would score his first NHL overtime goal and helped the Bruins extend their point streak to four games, compiling a record of 2-0-2.
The Tampa Bay Lightning defeated the Chicago Blackhawks last night by a 4-2 score.
Tampa Bay is 7-0-1 against the Blackhawks since their match-up in the 2015 Stanley Cup Final, compiling seven straight wins in that eight game span.
Jordan Martinook registered a hat trick for the Carolina Hurricanes in the big win last night.
Florida's Mike Hoffman's 17-game point streak came to an
Colorado Avalanche's J.T. Compher would score two shorthanded goals on the same power-play to give the Colorado a 5-1 win over the Arizona Coyotes.
San Jose's Joe Thornton recorded his 231st game with multiple assists in the regular season, one shy of tying Joe Sakic for 10th place all time.
Also, Joe Thornton would go on to play in his 1,500th NHL game last night and was honoured in a pre-game ceremony last night in San Jose.
Today's schedule of games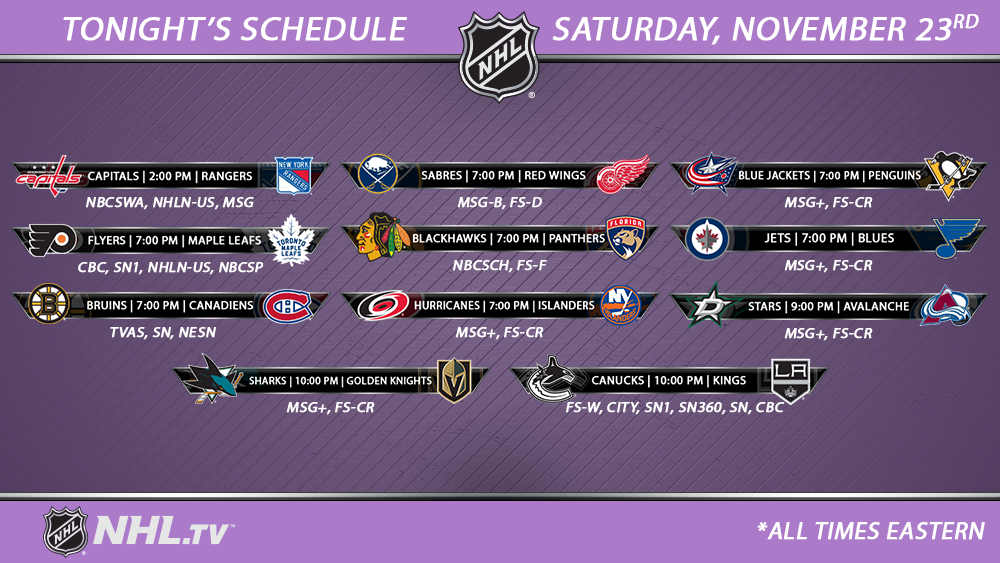 This week's NHL European Game pits the Washington Capitals at the New York Rangers at 2 p.m., ET.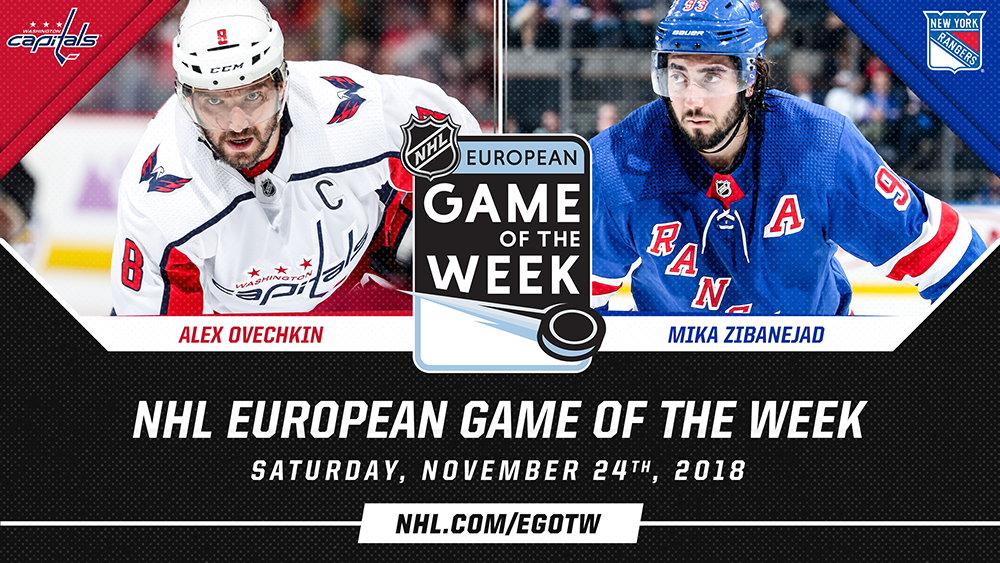 For more news, notes, info, and stats…
In NHL News…
Former NHL referee Mick McGeough passed away.  NHL commissioner Gary Bettman released a statement on his passing.