Today is Friday, November 23rd, 2018 and these are your news and notes.
There were no contests yesterday and today we will preview a few of the contests that are happening today.
First, there is the NHL Thanksgiving Showdown between the New York Rangers and the Philadelphia Flyers at 1 p.m. ET on NBC.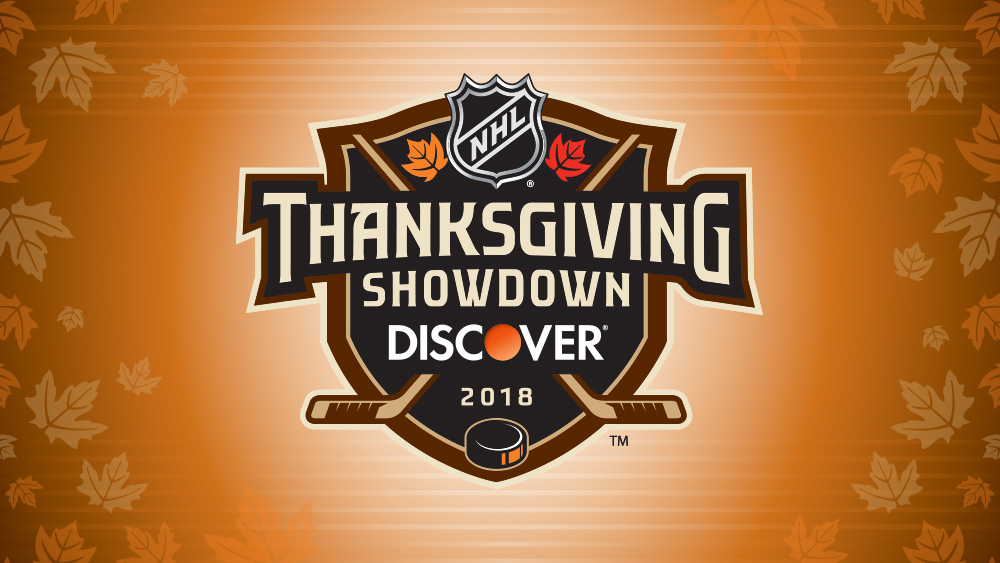 The New York Rangers are currently 12-8-2 on the season and the Philadelphia Flyers are 9-10-2 on the season.
The New York Rangers look to win their fourth consecutive game and the Philadelphia Flyers look to get back in the win column today.
New York Rangers rookie Filip Chytil looks to extend his goal scoring streak to six consecutive games today.
Philadelphia needs to do a better job today with moving the puck and taking better chances on any and all scoring chances.
Philadelphia's performance against the Buffalo Sabres was not good and the Sabres burned the Flyers on multiple occasions.
TXHT has your preview of the contest between the Detroit Red Wings and the Washington Capitals at the following page.
Gameday Preview – 11/23/2018 – Detroit Red Wings v. Washington Capitals
Next we have the Edmonton Oilers facing off against the Anaheim Ducks at 4 p.m. ET.  This contest will be available for free on NHL.TV as the Free Game of the Week.
Edmonton is 10-10-1 (21 pts) on the season and Anaheim is 9-9-5 (23 pts).
Edmonton is looking to win back-to back games under new bench boss Ken Hitchcock however the Oilers are 2-6-0 in their last eight contests.
The Anaheim Ducks in their last 16 contests are 4-8-4.
The key players to watch in today's contest are the Oilers Connor McDavid, who is recently coming off scoring his 100th NHL career goal in Edmonton's Tuesday contest, and Anaheim's Ryan Getzlaf.
Getzlaf has four points in his last two games and has registered six points in the last three contests against the Oilers.
The Winnipeg Jets are 12-6-2 (26 pts) on the season and the Minnesota Wild has a record of 13-7-2 (25 pts).
Winnipeg looks to win their second game on their road trip against the Wild and bounce back after their 6-3 loss against the Calgary Flames Wednesday night.
Minnesota looks to win their second straight game today.
Winnipeg Jets look to defeat the Minnesota Wild in their third game on road trip
The Montreal Canadiens thus far have a record of 11-7-4 (26 pts) and the Buffalo Sabres have a record of 14-6-2.
Buffalo looks to win their eighth consecutive contest and looks to halt Montreal's Max Domi and his scoring streak of at least a point at 11 consecutive contests.
Montreal looks to get back to winning ways after losing their last two games and three out of their last five.
The New York Islanders have a record of 10-8-2 (22 pts) and the New Jersey Devils have a record of 9-9-2 (20 pts).
The Islanders look to get back in the win column after dropping their last two games while the New Jersey Devils look to tie the Islanders in the division standings.
New Jersey's Pavel Zacha looks to have goals in four consecutive games.
The Islanders C Matthew Barzal has six points in the past six contests and the Devils G Keith Kinkaid is 3-0-1 in his last four games and has a GAA of 1.75 with a save percentage of .940 in those last four contests.
Finally, we will take a look at the contest between the Calgary Flames and the Vegas Golden Knights.
The Pacific Division-leading Calgary Flames have a record of 13-8-1 (27 pts) and the Vegas Golden Knights have a record of 10-12-1 (21 pts).
Things have not been looking up for the Western Conference champion Vegas Golden Knights throughout this season.
Vegas looks to have a stronger performance against the Flames on their home ice after getting outplayed and outbeat in their 7-2 loss to Calgary on Tuesday night.
Calgary looks to win their fourth consecutive game and their third win against Pacific-division foes.
Here is today's schedule of contests.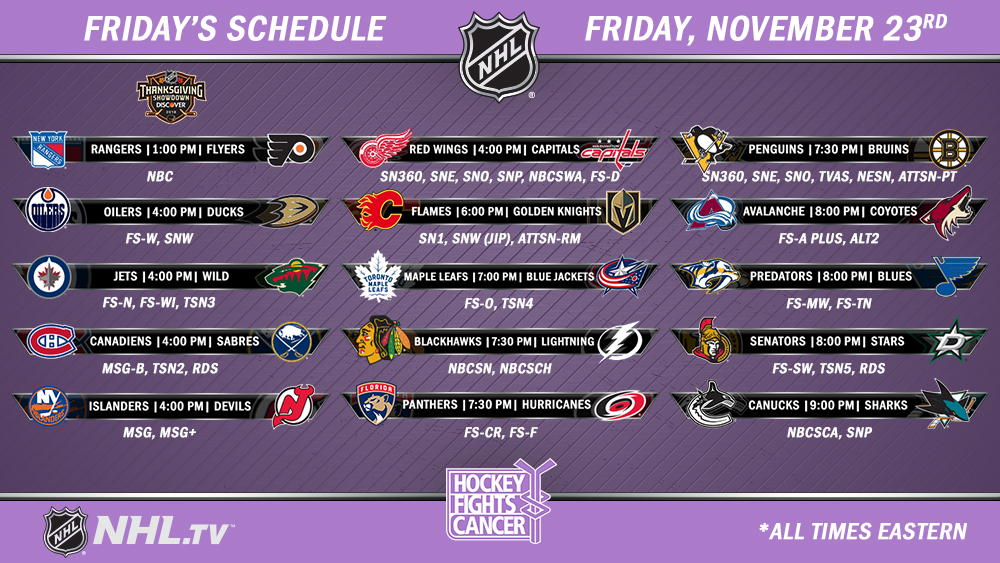 You can watch TXHT Live this Wednesday at 8p EST on Facebook Live.