Today is Wednesday, November 21st, 2018, and these are your news and notes.
The lone contest of the day pitted the Edmonton Oilers at the San Jose Sharks.
Edmonton would go on to win the contest 4-3 in overtime.
Edmonton's Connor McDavid would score his 100th career NHL goal in his 230th NHL game in the win.
Leon Draisaitl's overtime goal would be his sixth, moving him into sole possession for second place all-time for regular-season overtime goals as an Oiler.
San Jose's Joonas Donskoi would score in the opening minute of the contest, making it the 28th such goal in the first minute of a game during the 2018-19 campaign.
Joe Thornton would also register an assist in the contest, his 1,033th career assist.  he is now tied with Hall of Famer Mario Lemieux for 11th place on the League's all-time list.
Edmonton overcame three deficits to seal the win in the regular season for the 24th time and the first since the 2016-17 with a 6-3 win over the Colorado Avalanche on November 23, 2016.
Finally, Oilers G Mikko Koskinen made 22 saves in the contest to move to 5-2-0 on the season.
There is a full slate of games today with 14 on the schedule before no contests tomorrow.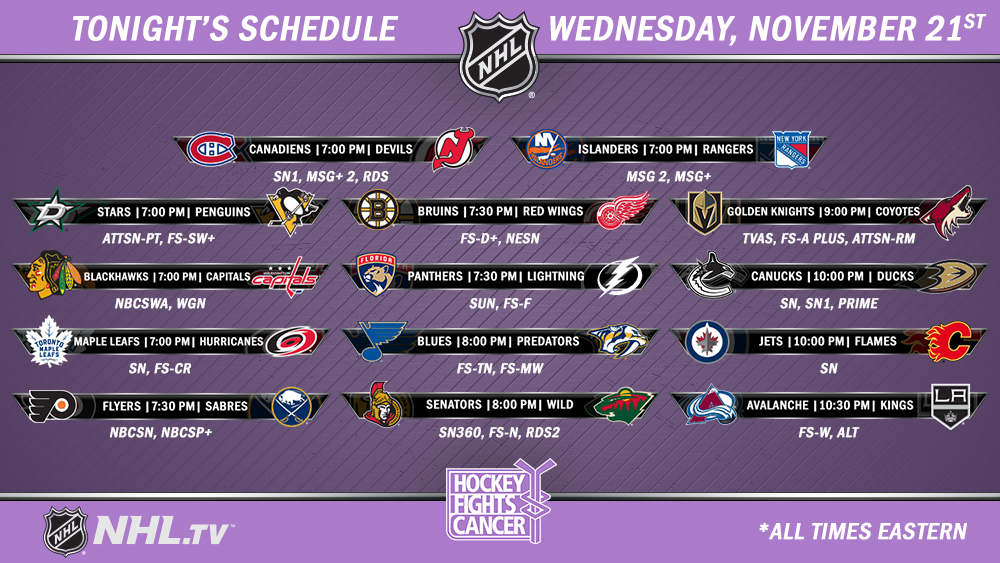 In NHL news today…
With Edmonton's win over San Jose last night, it marked the first win for new Oilers head coach, Ken Hitchcock.
Colorado Avalanche F Mikko Rantanen has been fined $2,000 for diving/embellishment.
The Anaheim Ducks and the city of Anaheim reached an agreement yesterday for the team to stay put in Anaheim through 2048.
Per part of this agreement, the team name will remain the Anaheim Ducks.
Sportsnet and Hockey Night in Canada's Elliotte Friedman released his weekly "31 Thoughts" article today.
You can watch TXHT Live next Wednesday at 8p EST on Facebook Live.