Today is Tuesday, November 20th, 2018, and these are your news and notes…
There were nine contests on the NHL docket yesterday.
Toronto would score four unanswered goals after being down by two to give the Maple Leafs their fourth consecutive win last night in Toronto.
TXHT's Toronto Maple Leafs contributor Steve Gardiner has your recap of the Columbus Blue Jackets at the Toronto Maple Leafs at the following link.
Columbus Blue Jackets @ Toronto Maple Leafs – 11/19/2018 – Game Day Preview & Game Recap
The New York Rangers would get their sixth consecutive win at home in the one-goal victory over the Dallas Stars last night at Madison Square Garden.
Buffalo's Jack Eichel would score to help the Buffalo Sabres win their consecutive win last night.
Buffalo would come back from a three-goal deficit to also give the Pittsburgh Penguins their fourth consecutive loss.
Despite the Montreal Canadiens scoring three goals in the span of 1:15 to give Montreal a 4-2 lead, the Washington Capitals tied the game in the third period and Lars Eller would score the game-winner with 1:26 left in the overtime frame to give the Capitals the 5-4 win in Montreal last night.
Washington's Alex Ovechkin would move into a tie for seventh place all-time on power-play goals last night in the contest.
Game Recap – 11/19/2018 – Washington Capitals v. Montreal Canadiens
Florida's Mike Hoffman extended his point-scoring streak to 16 games in the Florida Panthers win in Ottawa last night.
The Los Angeles Kings would shut out the St. Louis Blues 2-0, which would mark the last game that Mike Yeo would coach for the Blues.  Yeo would later be terminated as the head coach for the Blues.  More on the Yeo news in the NHL news section of the Daily article.
Nashville Predators G Pekka Rinne earned career win 319 to tie Mikka Kipursoff for the most by a Finnish-born goaltender in the one-goal victory by the Predators last night.
The Calgary Flames would rout the Vegas Golden Knights 7-2 last night in Calgary.
Johnny Gaudreau would go on to have a four-point performance in the contest.
Calgary is now atop the Pacific Division standings.
Winnipeg's Patrik Laine would register his sixth career hat trick in the win over the Vancouver Canucks.
Wayne Gretzky is the only other player in NHL history to register more than six hat tricks before their 21st birthday.
There is only one contest tonight.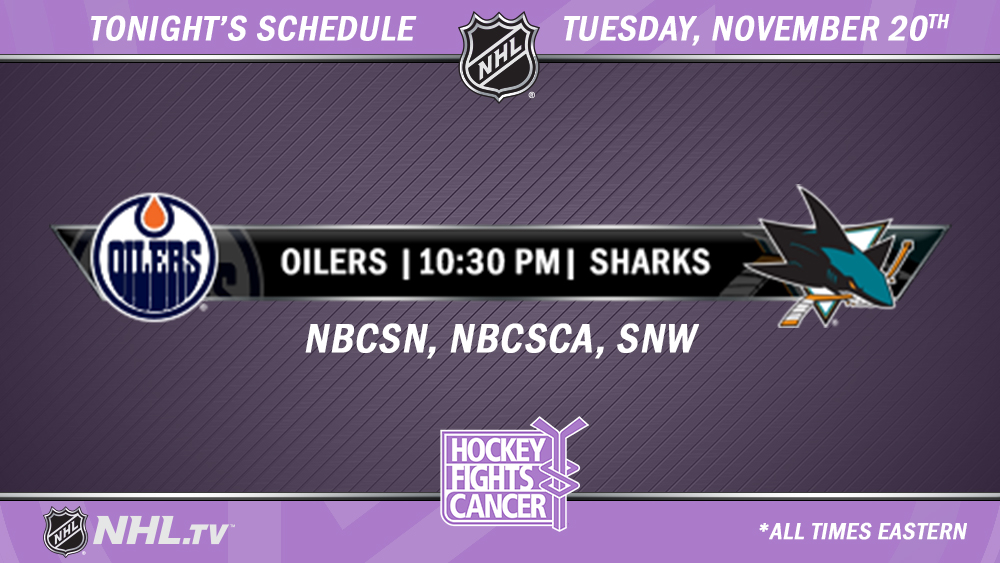 For more news, notes, info, and stats…
In NHL news…
The St. Louis Blues announced that Mike Yeo has been fired as head coach and Craig Berube has been named the interim head coach.
The Edmonton Oilers announced today that Todd McLellan has also been fired and that Ken Hitchcock has been named the new head coach.
You can watch TXHT Live tonight at 8pm on