Today is Thursday, November 15th, 2018, and these are your news and notes…
There were four contests in action yesterday.
The Chicago Blackhawks went on to shutout the St. Louis Blues 1-0.
Blackhawks G Corey Crawford turned aside all 28 shots he faced to snap the Blackhawks eight-game losing streak in the win.
Chicago's Duncan Keith played in his 1,014th career game, and now has sole possession of fourth place on the Blackhawks all-time list.
Winnipeg's Mark Scheifele became the sixth active player to have three consecutive seasons scoring ten goals or more in 17 or fewer games.
Winnipeg's Blake Wheeler would also find the scoresheet and extended his point streak to 11 games, matching a career high set back during the end of the 2015-16 season.
TXHT has the full recap of the contest between the Washington Capitals and Winnipeg Jets at the following page.
Game Recap – 11/14/2018 – Washington Capitals v. Winnipeg Jets
Colorado's Mikko Rantanen has 29 points on the season in 19 games played.
Rantanen had a three-point night, registering one goal and two assists in the contest.
Nathan MacKinnon and Gabriel Landeskog also made the score sheet for the Colorado Avalanche in the big win over the Boston Bruins.
Boston's David Pastrnak scored his 17th goal on the season and became the 11th player at the age of 22 or younger to register that mark in 18 team games played.
Vegas Golden Knights G Marc-Andre Fleury had his 51st career shutout and moved into a four-way tie for 24th on the NHL's all-time list for shutouts by a goaltender.
Today's schedule of games: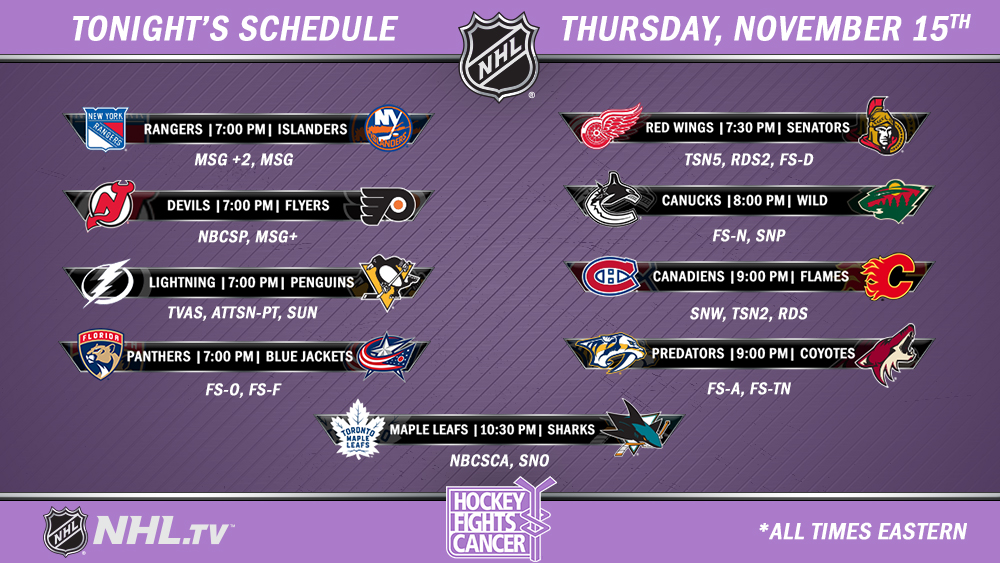 For more news, notes, info, and stats:
In NHL news…
Winnipeg's Josh Morrissey will have a hearing today for interference/unsportsmanlike conduct in yesterday's contest between the Jets and the Washington Capitals.
You can watch TXHT Live next Tuesday at 8p EST on both Twitch and Facebook Live.